cleaning and pest control division
accredited hse consultants
BRIGHTEST HOPE COMPANY LIMITED ( Cleaning Division known as Brightest Hope Cleaning Services ( is one of the leading providers of cleaning services in Nigeria We commenced the division operation in 2006 At the same time fully established as a cleaning company. The company set her standards and has since grown rapidly, emerging to be a strong force to be reckoned with in the industry This is made possible by our commitment to excellence and customers satisfaction through our unlimited investments in manpower training and modern cleaning equipment.

At BHCS, we offers complete solutions to cleaning problems and provide the associated support services. We provide a fully detailed program that is cost effective and efficient This is due to our past investments in the acquisitions of skill by Owners and Employees as well as our commitment
to customer satisfaction In addition, we continually make significant investments in ensuring that we maintain an appropriate stock level of
state of the art equipment and chemicals.
More about us
We are also a member of CLEANING PRACTITIONER
ASSOCIATION OF NIGERIA ( They keep us in regular contact with building wares manufacturers and keep us abreast of the latest cleaning techniques and products in the industry
We do all this to ensure that our customer s are well protected and also we are accredited by Lagos State Environmental Protection Agency ( Federal Ministry of Environment FMEnv and Lagos State Safety Commission ( We recognized that the type and quality of building ware varies for every location Therefore we place great emphasis on the skills in cleaning suitable and cost effective solution to the problem For this reason we train our personnel on all types of building wares, from type of floor surface to ceiling materials.
"To be a leading Cleaning Services establishment in Nigeria, known for it world class cleaning services with
distinction to make the world a cleaner and safer.
"To be a leading, highflier service provider in the area of Cleaning and Pest Management based on international, national and state professional standards, ethics and Godly principles".
Integrity
Accountability
Competence
Transparency
Innovation
Professionalism
Responsibility
As a service provider BHCL (Cleaning and Pest control Unit) recognizes her role in assisting her customers, in projecting their corporate image.
All this is made possible by our partnership with construction companies and manufacturer for example carpet manufacturers
such as lucky fibers Nigeria Limited For additional commitment to customer satisfaction, we have a 24 hours HOTLINE number
08033014283 for urgent and round the clock communication.

BHCS also manufactures cleaning chemicals such as Liquid Soap, the greasers and others. We have a highly skilled workforce
currently numbering about 100 personnel They are committed, experienced and well trained individual who provide the quality of
service and expertise required for the customer.
SOME PROJECTS EXECUTED BY BHCS
S/N
CLIENTS
SECTORS
YEAR(S)

GOVERNMENT
AGENCIES SUBMITTED
TO

CONTACTS
1.
Bhojraj Industries Limited
Manufacturing
2009 till date
LASEPA
Mr. Adediran
2.
Mateco Industries (West Africa) Limited
Iron and Steel
2009 till date
LASEPA
Chief Madu
3.
Industries
Metallizing and Packaging Com Ltd
Packaging
2009 till date
LASEPA
Mr. Ziad Chalfoun
4.
United Nigerian Textile Plc Ikorodu Mill
Textile
2007 till date
LASEPA
Chief Fabiyi
5.
Multipro
Enterprises Limited (Hypo Division)
Detergent
2010 till date
LASEPA
Rudresh Singh
6.
Tohan Fishing Company Limited
Food
2009 till date
LASEPA
Mr Alex Udomi
7.
Cybele Cosmetic Limited
Healthcare/Cosmetics
2002
till date
LASEPA
Mr
. Paul
8.
Haffar
Industrial Company Limited
Textile
2002
till date
LASEPA
Mr. Tarek
9.
Lucky
Fibres (Nigeria) Limited
Textile
2002
till date
LASEPA
Mr. Tripathi
10.
African Fish Company Nigeria Limited
Food
2011 till date
LASEPA
Mr. Ijeh Charles
11.
PrinmePak Nig. Ltd.
Packaging
2012. till date
LASEPA
Mr. Pansaie
12.
Redeemer's International School, Apapa Road.
Education
2012 till date
LASEPA
AP. Funke Owolana
13.
Hefshiba Schools, Surulere
Education
2004 – 2013
LASEPA
Mrs. Adefule
14.
Evaron Schools
Education
2005 till date
LASEPA
Mrs. Ibrahim
15.
Handmaid Schools
Education
2001
2012
LASEPA
Revd. Sis. Hannah
16.
St. Margaret School
Education
2002
2012
LASEPA
Mr. Chukwudi
17.
Surepath School, Ikorodu
Education
2007
2013
LASEPA
Mr. Okoroafor
18.
Sunflag
Group
Textile
2013
till date
LASEPA
Mr. Agbeseyi
19.
I.O Furniture
Furniture
2013
till
LASEPA
Mr. Solomon
Get a quick response when you:
Our range of products and services to both corporate bodies and individuals include the following:
DR. (MRS.) OLATUNJI OMOWUNMI
Managing Director
Omowunmi Olatunji is the Managing Director/ CEO of Brightest Hope Engineering services Limited (BHESL). She has handled series of Water related studies/Water Engineering Projects and coordinated a lot of swimming pool construction/Treatment jobs for more than fifteen (15) organizations, both in Government and Private sectors.
She has over Twenty – Three years of experience in fields of Engineering. She is one of the foundational members of Nigeria Environmental Society (NES –Lagos Chapter), three terms National Treasurer of the premier NGO on Environment and nation's environmental watchdog.
Among corporate organisations she has worked for include Nigeria National Petroleum Corporation (NNPC) where she later moved to the private sector Probi-Nigeria Engineering Consulting Services, where she rose to the position of Managing Director/Consultant of the company.
As a consummate project manager and an asrtute business developer, she has been involved in successfully delivering on major engineering project within Nigeria.
She is a Minister of God and happily married with children.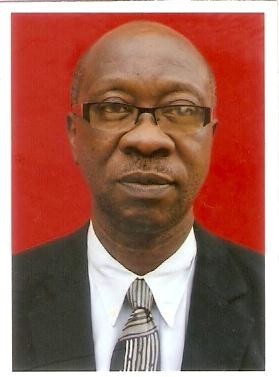 PROF DENLOYE KAYODE
Project Director
A distinct gentleman, Professor Denloye is a professional Chemical Engineer with special expertise in Environmental Assessment and Environmental Pollution Control. He has extensive experience in project management and had been involved in a number of projects in conjunction with international agencies such as the World Bank and UNDP.
He belongs to many professional bodies, mostly in fellowship capacities He is fellow, Nigeria Society of Chemical Engineer; Registered Engineer, Council of Regulation of Engineering in Nigeria COREN]; Registered Engineer, Engineering council, U.K.
ENGR. OLATUNJI NICHOLAS SEGUN
Corporate Affairs Director
Engr. Nicholas is a renowned consultant of both National and international repute on environmental matters especially on Contaminants Monitoring Impact Assessment and development of mitigation measure for manufacturing industries. He holds Bachelor of Science and Master of Science degree in Chemical Engineering.
Engr. N. S. Olatunji had led over fifty industrial projects, which cut across all strata of industry in Nigeria as project coordinator based on his wealth of experience.
Apart from his sound academic qualification, he is a registered member of some professional and social bodies including council of regulation Engineers of Nigeria, Nigeria society of chemical Engineers, Nigeria Institute of Management British safety council [BSC], Ikoyi club 1938, Lagos Nigeria and Lagos Country Club.
DR. JUNAID SHAMSIDEEN
Technical Director
Dr. Junaid Shamsideen holds a Ph.D in Chemistry with specialization Environmental Chemistry. He was the Assistant Director /Head, National Reference laboratory of the Federal Ministry of Environment [former Federal Environmental Protection Agency] before joining Brightest Hope as Technical Director.
He has a lot of publication to his credit among which are; Petroleum Hydrocarbon Levels in marine and Freshwater organisms from Lagos and Niger Delta Areas of Nigeria, Level of Cadmium, Lead and Zinc in urine of Randomly selected smokers and Non-smokers residents of Abeokuta and Ibadan city, Nigeria He has additional relevant experience in GLC FTIR, AAS, HPLC and UV/visible spectrometry [strong sound background in laboratory equipment] and Editing/preparation/interpretation of laboratory Analytical reports on industrial Effluents/ Sediment / sludge Borehole water samples.
He is a member of Chemical Society of Nigeria [CSN], Nigeria Environmental Society [NES] and Institute of Public Analysts Nigeria [IPAN].
PICTORIAL VIEW OF SOME PAST PROJECT
Gallery of some past projects