health, safety and environment
accredited hse consultants
At BHCL we offer total services to Environment, Energy and Construction industries in the areas of Environmental services such as Environment Auditing, Impact Assessment, Environmental Implication Studies, Safety Audit, Environmental Engineering Environmental Management Solution amongst others.
Our vision and mission reflects the desire, capacity and capability to deliver real time, efficient, effective and affordable solutions within budget on various projects' briefs.
With experience spanning Seventeen (17) years and still counting, a dedicated professional team, industry best practices and work ethics, in BHCL Accredited HSE Consultants we deliver top-notch projects for our local and international clients.
SOME PROJECTS EXECUTED BY BHESL
S/N

TITLE

CLIENT

LOCATION

YEAR

STATUS

 

 

 

 

 

 

1.

Refurbishment & Upgrade of Sewage Treatment Plant (STP)

Lafarge Plc.

Sagamu, Ogun State

2018

Completed

2.

Upgrade & Refurbishment of existing Effluent Treatment Plant (ETP)

Haffar Ind. Company Limited

Lagos

2017 –

2018

Completed

3.

Construction of Effluent Treatment Plant

Veevee Paper Products Limited

Ogun State

2017 – 2018

Completed

4.

Refurbishment and upgrade of Effluent Treatment Plant

UAC Foods

Lagos

2017 – 2018

Completed

5.

Construction of Effluent Treatment Plant

Cybele Cosmetics Limited, Extension Facility

Lagos

2017

Completed

6.

Construction of Effluent Treatment Plant

Orange Drugs Limited

Lagos

2016

Completed

7.

Construction of Effluent Treatment Plant

Polythene Enterprises Nigeria Limited

Lagos

2016

Completed

8.

Construction of Effluent Treatment Plant

Strides Vital Nigeria Limited

Ikeja, Lagos

2015

Completed

9.

Construction of Sewage Treatment Plant

P & G Limited

Ibadan, Oyo State

2015

Completed

10.

Construction of Sewage Treatment Plant

City Mall Galleria

Onikan, Lagos

2015

Completed

11.

Construction/Upgrade of Effluent Treatment Plant

Cybele Cosmetics Limited

Lagos

2014 – 2015

Completed

12.

Construction of Effluent Treatment Plant (ETP)

Lucky Fibre Plc

Ikorodu, Lagos

2009 – 2015

Completed
Get a quick response when you:
AREA OF SPECIALIZATION (WHAT WE DO)
Our range of products and services to both corporate bodies and individuals include the following:
CORPORATE CLIENTS, INDIVIDUALS/PRIVATE CLIENTS:
DR. (MRS.) OLATUNJI OMOWUNMI
Managing Director
Omowunmi Olatunji is the Managing Director/ CEO of Brightest Hope Engineering services Limited (BHESL). She has handled series of Water related studies/Water Engineering Projects and coordinated a lot of swimming pool construction/Treatment jobs for more than fifteen (15) organizations, both in Government and Private sectors.
She has over Twenty – Three years of experience in fields of Engineering. She is one of the foundational members of Nigeria Environmental Society (NES –Lagos Chapter), three terms National Treasurer of the premier NGO on Environment and nation's environmental watchdog.
Among corporate organisations she has worked for include Nigeria National Petroleum Corporation (NNPC) where she later moved to the private sector Probi-Nigeria Engineering Consulting Services, where she rose to the position of Managing Director/Consultant of the company.
As a consummate project manager and an asrtute business developer, she has been involved in successfully delivering on major engineering project within Nigeria.
She is a Minister of God and happily married with children.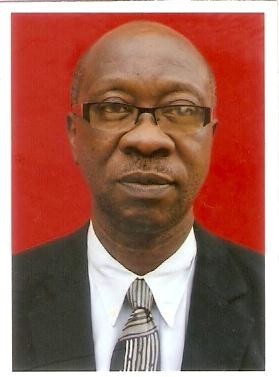 PROF DENLOYE KAYODE
Project Director
A distinct gentleman, Professor Denloye is a professional Chemical Engineer with special expertise in Environmental Assessment and Environmental Pollution Control. He has extensive experience in project management and had been involved in a number of projects in conjunction with international agencies such as the World Bank and UNDP.
He belongs to many professional bodies, mostly in fellowship capacities He is fellow, Nigeria Society of Chemical Engineer; Registered Engineer, Council of Regulation of Engineering in Nigeria COREN]; Registered Engineer, Engineering council, U.K.
ENGR. OLATUNJI NICHOLAS SEGUN
Corporate Affairs Director
Engr. Nicholas is a renowned consultant of both National and international repute on environmental matters especially on Contaminants Monitoring Impact Assessment and development of mitigation measure for manufacturing industries. He holds Bachelor of Science and Master of Science degree in Chemical Engineering.
Engr. N. S. Olatunji had led over fifty industrial projects, which cut across all strata of industry in Nigeria as project coordinator based on his wealth of experience.
Apart from his sound academic qualification, he is a registered member of some professional and social bodies including council of regulation Engineers of Nigeria, Nigeria society of chemical Engineers, Nigeria Institute of Management British safety council [BSC], Ikoyi club 1938, Lagos Nigeria and Lagos Country Club.
DR. JUNAID SHAMSIDEEN
Technical Director
Dr. Junaid Shamsideen holds a Ph.D in Chemistry with specialization Environmental Chemistry. He was the Assistant Director /Head, National Reference laboratory of the Federal Ministry of Environment [former Federal Environmental Protection Agency] before joining Brightest Hope as Technical Director.
He has a lot of publication to his credit among which are; Petroleum Hydrocarbon Levels in marine and Freshwater organisms from Lagos and Niger Delta Areas of Nigeria, Level of Cadmium, Lead and Zinc in urine of Randomly selected smokers and Non-smokers residents of Abeokuta and Ibadan city, Nigeria He has additional relevant experience in GLC FTIR, AAS, HPLC and UV/visible spectrometry [strong sound background in laboratory equipment] and Editing/preparation/interpretation of laboratory Analytical reports on industrial Effluents/ Sediment / sludge Borehole water samples.
He is a member of Chemical Society of Nigeria [CSN], Nigeria Environmental Society [NES] and Institute of Public Analysts Nigeria [IPAN].
---
WOLE OSHUNLOYE, Director Human Resources, Admin & Sales
Wole oshunloye is a skilled, passionate and proactive Director, with over Twenty-six (26) years work experience in both private and public companies before he retired.
The longest place he served was Nigeria Security Printing and Minting, Victoria Island, Lagos, as Operations Manager. He is trained in most of the countries in Europe and East Africa.
He is a consultant in Marketing and advertising, as part of his business skill he is presently a Director of BHESL.
PICTORIAL VIEW OF SOME PAST PROJECT
Gallery of some past projects